The AWS Well-Architected Framework helps you understand your decisions while building workloads on AWS. It enables you to get the best practices for designing and operating cost-effective, efficient, reliable, and secure cloud workloads.
Having a well-architectured workload significantly increases the probability that your business will succeed. The AWS framework is based on six pillars: Cost optimization, operational excellence, performance efficiency, reliability, security, and sustainability. It also has techniques for you to continually ensure your architectures are in line with the best practices and show you the areas to improve.
This article focuses on optimizing costs and achieving the most, using effective services and resources. This will further help you achieve business outcomes in the most inexpensive methods. It'll also help you learn how to use the best practices to optimize costs in your business.
Using cost-optimization measures in traditional solutions requires predicting future needs and capacity while understanding complicated acquisition processes. Using effective practices can help your business achieve goals like:
Cost-effective resources
Expenditure and usage awareness
Manage demand and supply resources
Optimize over time
Practice Cloud Financial Management
The cost optimization pillar offers an overview of best practices, design principles, and questions. This article is to help architects, business analysts, chief technology officers (CTOs), chief financial officers (CFOs), developers, financial controllers, financial planners, and operations team members navigate cost optimization and deliver effective solutions at the lowest price point.
The cost optimization pillar references appropriate resources and guidelines on running systems to deliver effective business value.
Design Principles
There are five design principles for cloud's cost optimization:
Adopt A Consumption Model: Don't pay for the resources you don't use. Pay only for resources you require according to usage and not by elaborate forecasting. For example, You use testing software for 8-10 hours each day. You can stop using these resources outside each workday and save up to 75% of costs.
Analyze And Attribute Expenditure: The cloud simplifies identifying system usage and cost, enabling transparent IT costs to individual workload owners. This helps in ROI measurement, enabling resource optimization and cost reduction for workload owners.
Implement Cloud Financial Management: You need to invest in Cloud Financial Management and Cost Optimization to achieve financial success and accelerate business value. You need to invest time and resources to build capacity in this domain. You can do this through knowledge building, programs, resources, and processes to be cost-optimal.
Measurement Of Overall Effectiveness: Measure the workload results and its delivery expenses. Use this measure to know your gains from increasing production and reducing costs.
Save Money On Indistinguishable Efforts: AWS does your work for you and reduces your data center operations efforts. It can help you with racking, stacking, powering servers and operating systems, and applications with managed services. This enables you to focus on your core business and clients rather than the IT infrastructure.
There are, of course, a few disadvantages like optimizing for speed-to-market or cost. While optimizing for speed is suitable for some cases rather than up-front cost optimization investment. Haste can sometimes direct design decisions rather than using data.
There's always the temptation to overcompensate rather than set standards for the most cost-optimal deployment. This can lead to over-provisioning and under-optimizing deployments. However, this is reasonable when you have to reoptimize your resources from existing to cloud services.
When you create a cost optimization strategy, having the right energy and effort enables you to understand the cloud's economic advantages. This also ensures you more readily and consistently adhere to the best practices and avoid unnecessary over-provisioning.
The following section lists best practices to follow for the ongoing implementation of your workloads' cost optimization.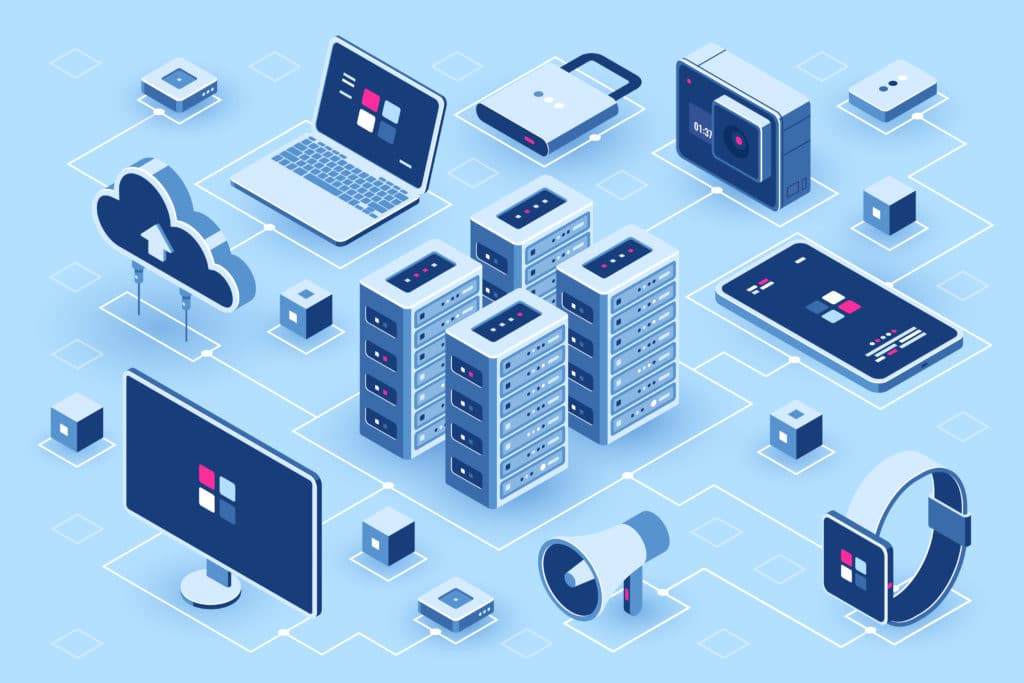 Best Practices
There is quicker technical innovation when you use the cloud due to shortened approval, procurement, and infrastructure deployment cycles. You need to think innovatively about Cloud Financial Management to achieve business value and financial success.
This approach builds capability across your organization by implementing organizational-wide knowledge building, processes, programs, and resources. Many companies have different units with different priorities.
An effective organization can align the company to an agreed set of financial objectives and have the means to meet them. It will also be agile and adapt to the changes while innovating and building quickly. You can access Amazon Athena, Amazon QuickSight, and Cost Explorer with a Cost and Usage Report when you use AWS. It is designed to break down organizational cost and usage awareness. You can get proactive notifications for cost and usage with AWS Budgets.
Are you wondering how to implement cloud financial management? Build a team with experts in cloud financial management and cloud computation. This will enable existing team members to understand the organization's functions and implement improvements.
Don't forget to include people with specialist skills like analytics and project management. When trying to execute cost optimization and raise cost awareness, add to existing programs and processes. It is quicker than building new initiatives and strategies. This will result in achieving outcomes much faster.
Expenditure And Usage Awareness
Increased flexibility and agility enable businesses to innovate and have fast-paced development and deployment. It removes the need to use manual processes and time to provide on-premises infrastructure. There is no longer a need to identify hardware specifications, negotiate price quotations, manage purchase orders, schedule shipments, and deploy the resources.
You need to think innovatively about expenses for ease of use and virtually unlimited on-demand capacity. Companies typically have multiple teams running different aspects. Relating resource expenses to an organization or product owner promotes efficient usage and reduces waste.
Attributing cost accurately enables you to understand what products are beneficial and help you make more informed decisions about budget allocation. When you use AWS, you create an account that separates and assists in allocating your costs and usage.
What Can You Do With AWS?
AWS's Cost Explorer helps you gain visibility of your usage and cost. With AWS Budgets notifications and controls, you can control your cost and usage using AWS Identity and Access Management (IAM) and Service Quotas. You can also build custom dashboards and analytics with Amazon Athena and Amazon QuickSight.
Cost-Effective Resources
If you want to save your workload costs, you must use the appropriate instances and resources. For example: creating the same report might take 5 hours on a small server and one hour on a larger and more expensive. While both servers give you the same outcome, there's a difference in long-term costs.
A well-architected workload uses the most lucrative resources with a significantly positive economic impact. You can also use managed services to reduce costs. For example, you can use a service that charges per minute rather than a separate server to deliver emails.
AWS has many flexible and cost-effective pricing options to purchase instances from Amazon EC2 and other services in a way that's beneficial to you. On-Demand instances allow you to pay by the hour, with no minimum commitments. Savings Plans and Reserved Instances can save up to 75% off On-Demand pricing.
On the other hand, Spot Instances offers up to 90% off On-Demand pricing, and you can leverage unused Amazon EC2 capacity. These are useful when systems can handle a fleet of individual and dynamic servers. It is beneficial for stateless web servers, batch processing, or HPC and big data.
How To Reduce Costs?
Picking the appropriate service can also save costs. You can use CloudFront to reduce data transfer and eliminate costs – by using Amazon Aurora on RDS to remove database licensing fees. No matter what plan you pick, you can actively monitor your usage and modify your deployments by considering service selection costs.
Manage Demand And Supply Resources
When you switch to the cloud, you pay only for the services you use. You can use resources to match your workload demand eliminating the need for costly and wasteful over-provisioning. You can also change the request with a throttle, buffer, or queue to simplify and serve it with fewer resources resulting in lower cost. You can also process the request later with a batch service.
When using AWS, there is provision automation to match the workload demand. Auto Scaling, using demand or time-based approaches, enables you to add and delete resources according to your requirements. Being able to anticipate demand changes, you can increase savings and ensure you have the resources you need.
The Takeaway
Implementing a cost-optimized workload uses all resources and achieves the desired outcome at the lowest price. This approach should also meet your functional requirements. This article provides insight into building your organization's capability, the best practices, and how AWS can help.