With significant investments pouring into the cloud computing industry, Google, Amazon, and Microsoft have increased their revenues significantly. Their investments have tripled to meet this increasing demand.
The growing popularity of cloud computing technologies should make organizations question whether they could benefit from it. Despite being beneficial for an organization, the cloud comes with challenges that could hinder growth.
According to a McKinsey study, "Enterprises estimate that around 30% of their cloud spend is wasted. Furthermore, about 80% of enterprises consider managing cloud spending a challenge. Thus, even though more than 70% of enterprises cite optimizing cloud spending as a major goal, realizing value remains elusive."
Many optimizations could cause an organization to succumb if unprepared. Being unprepared can cause companies to get trapped into having sub-optimal cloud usage.
Challenges In Optimization During Cloud Service Adaption
1. Improper Prediction
Organizations commonly face overprovisioning and underprovisioning challenges. While each organization predicts its needs differently, most of them have fluctuating workload requirements. If your workload requirement is anticipated correctly, your cost-benefit ratio can improve.
As the workload requirement differs for each industry and application, it is vital to understand the usage requirement for each one. You need to set up processes and systems, have great expertise and the relevant data. This can be complex without the right resources.
2. Innumerable Options
For those who have just begun their cloud journey, the barrage of new offers, features, pricing, and instances can overwhelm organizations. There are many crucial decisions to be made before picking a service provider.
These decisions include:
Which instance form provides the best performance and costs from the available ones?
Can an organization select instance forms for teams, or are teams allowed to make their own decision based on usage?
What regions to choose and can they differ?
How long will the organization need the capacity? How often will it change?
What's the best pricing plan for multiple uses?
Will a new feature or product mean a change in demand?
When you make such important decisions, having a comprehensive plan will take center stage. This will enable you to tackle any cloud-related challenges from service providers.
3. Inelasticity
While AWS autoscaling allows you to save cloud costs by adjusting capacity to meet growing demands, some applications are inefficient and need long warm-up times to auto-scale. These inelastic applications have caches, databases, and ineffective applications. Allocating resources, time, and money for these apps can help businesses predict cost savings accurately.
4. Lack Of Accountability
IT budgets are spread between different teams, making it difficult for decision-makers to track spending. It is crucial to identify the people and teams' overspending due to a lack of transparency. Even if they understand the importance of investing, tracking, and managing this spending, finding a suitable expert is challenging.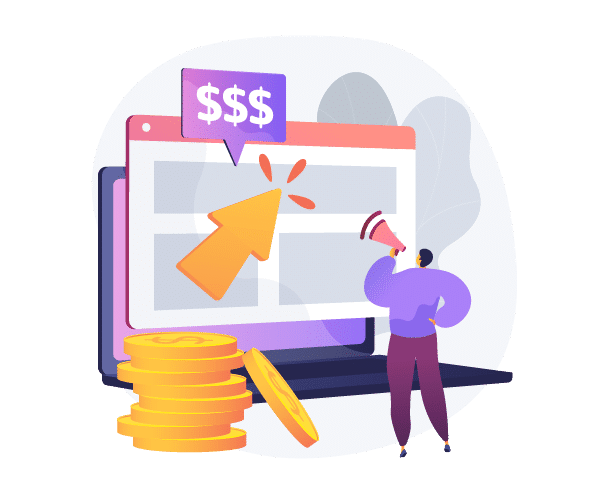 Realize True Value By Overcoming Challenges
Being able to leverage the benefits of the cloud entirely is crucial. Some of the key factors and best practices to achieve full cloud potential are listed below:
1. Continuous Cloud Cost Governance
Most companies cost optimize only when needed and not as a practice. There are situations when companies require ad-hoc interventions, but they don't increase the efficiency of the monitoring processes.
Conducting a due-diligent IT governance will guarantee proper management of cloud services according to the agreed policies, procedures, and timelines. This will also benefit cloud maintenance and regulate cloud assets' functioning and control.
You need to partner with the IT teams to achieve the common goal of having an optimally functioning cloud service that meets business goals. The IT Team can help with selecting, brokering, and governing cloud services.
2. Cloud Consumption Management
With costs constantly increasing, organizations must examine all resource utilization. It is best to categorize all workloads into three categories: unutilized, underutilized, and optimally utilized. You can identify idle resources and downgrade underutilized resources.
Capacity hoarding happens primarily due to organizations not accurately predicting their future capacity needs and the long lead times for new infrastructure. Cloud technologies are "elastic" and give you the ability to modify capacity according to your needs.
This eliminates any hoard capacity, and the excess capacity is saved rather than risking not having enough when you need it. Capacity planning can help you understand the systems, servers, and applications utilisations patterns.
3. Fixing Inefficiencies In The Existing Style
Cloud service providers should examine clients' systems thoroughly before initiating new plans. Switching to a serverless architecture can help in cost savings since it's billed based on usage and not space. Serverless architecture helps in simplifying management and saving costs short term.
4. Operations Restructuring
Businesses need to switch their operations around cloud services to get an edge over their competitors. For example, they can set up new roles – Cloud Provisioning Manager And Monitoring Manager.
For businesses to succeed today, they need to have a suitable business model. This will help them develop strategies to increase innovation and productivity with reduced risk. These roles cannot work in silos and demand a flatter organizational structure where teams can work collaboratively.
5. Leveraging FinOps Solutions
FinOps providers can be classified into three categories: Service providers that provide discounted services (resellers), Independent Software Vendors (ISVs) that offer cost-management software, and providers offering managed services.
Organizations can use FinOps solutions to assist them with budgeting, cost management, optimization, and tagging.
Conclusion
The cloud benefits businesses through enablement and IT improvements. Often, an individual business unit leads the enterprise and IT towards adopting the cloud. The immense cost benefits provided by the cloud give businesses the opportunity to achieve accelerated product development, agility, growth, innovation, and scale.
Company leaders should examine where they have value by identifying the correct cloud use cases to achieve desired outcomes. Following the proven methodologies will help in executing a well-defined & value-oriented strategy.
This will also mean enabling your workforce to have cross-functional capabilities. Additionally, businesses need to have a cloud-ready business model.