Cloud computing plays a significant role in empowering agility in today's contentious and progressive business world. When combined with DevOps processes, businesses attain to obtain more in terms of quicker runtimes, scaling on demand, consistency of code, and overall better performance of the software.
In this blog, we will discuss, how cloud and DevOps work as mutually reinforcing strategies for enhancing organizational agility.

Table of contents:
● Introduction
● What is cloud computing?
● What is DevOps?
● Why Cloud and DevOps are effective together?
● Conclusion

DevOps and cloud are known to share a relationship. It is because digital administrators often leverage DevOps to stimulate the process of innovation and agile IT programs while using Cloud-based solutions for secure automation, faster time-to-market, and effective space planning.
What is cloud computing?
Cloud computing is the delivery of computing services. Including servers, storage, databases, networking, software, analytics, and intelligence. All of these happen over the Internet
("the cloud") in order to allow faster reform, flexible resources, and economies of scale.
What is DevOps?
DevOps is a set of applications that consolidates IT operations and software development. The main goal is to compress the systems development life cycle and provide delivery with high software quality. DevOps is supportive of Agile software development. Several DevOps aspects came from the methodology of Agile.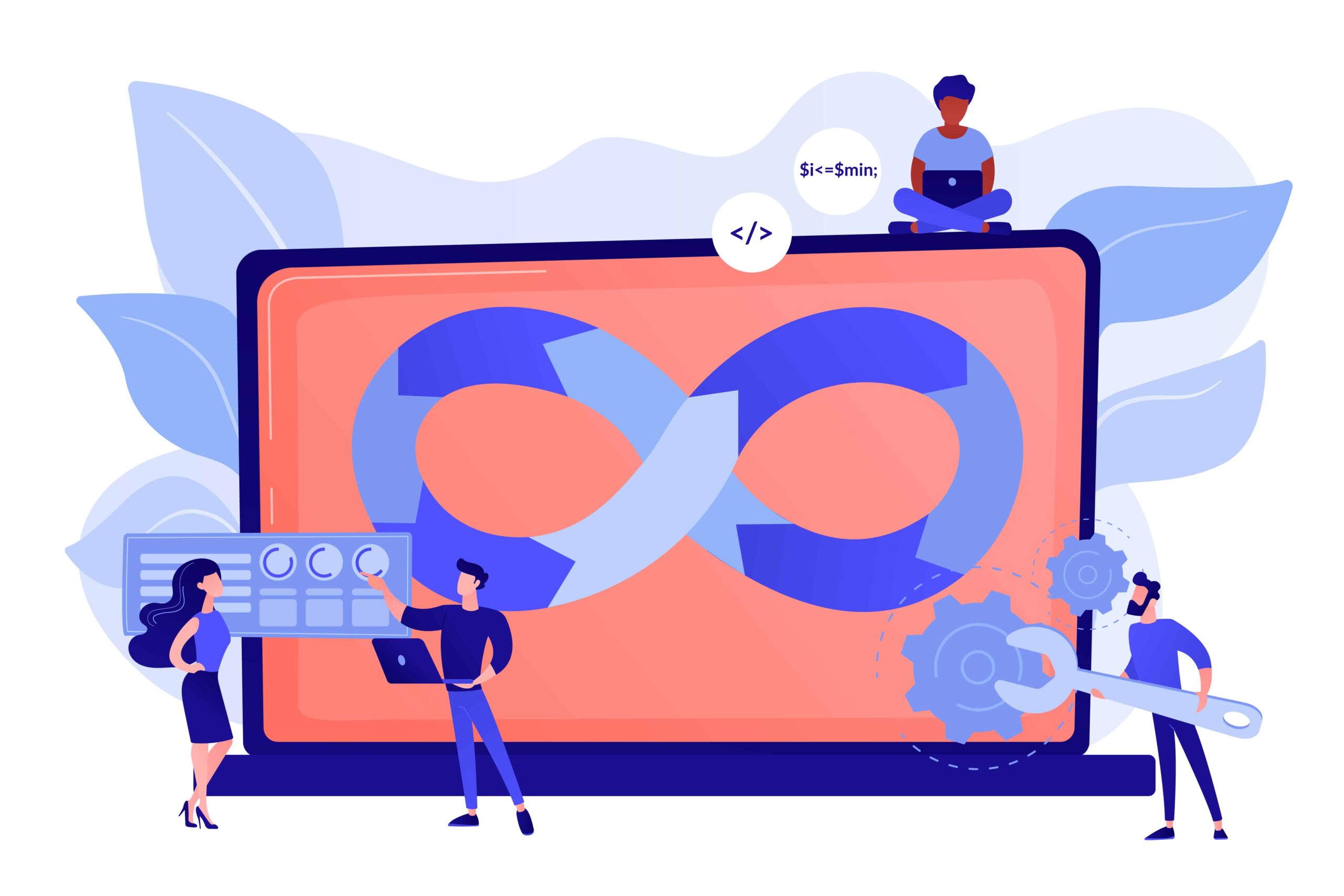 Why cloud and DevOps are effective together?
In order to boost the benefits of cloud computing while optimizing the costs, a DevOps strategy is the best approach ahead. Cloud and DevOps together are providing the ultimate IT infrastructure solutions.
Cloud and DevOps together stimulate the delivery of software:
According to a recent report from an IT analyst firm, using cloud or DevOps accelerates the software delivery by 50 percent, whereas using the cloud and DevOps together drives the acceleration of as much as 81 percent. Whenever applications are migrated to the cloud it offers a perfect opportunity to refurbish the hosting platform in order to take the support of cloud services. For example, DevOps methods can decrease the complexity and labor correlated with maintenance by automating conventional tasks. What is more, on-demand extensibility can streamline software delivery and deployment while significantly reducing the cost of over-provisioning in on-premise environments. Collectively, these enhancements deliver more time and energy for innovation and value-adding work that improves customer
satisfaction.

Cloud and DevOps together improve operability:
Including DevOps principles along with cloud adoption offers a flawless and focused route to operational maturity. It is crucial for businesses that lately made the transition. Adopting
these practices accelerates progress.

Cloud and DevOps together lower total cost of ownership:
With the increase in cloud adoption, cloud infrastructure solutions along with cloud cost optimization are becoming one of the top priorities of CTOs. However, DevOps can help in
this too. Most of the cloud users of AWS and Azure pay for peak capacity every single time. Even if they turn off servers during the non-peak time to save power, they are still paying for the rack space, network provisioning, and software licenses. Including DevOps can help to turn this situation around, by taking the advantage of rapid elasticity offered by cloud
computing. Using cloud and DevOps together means they can only pay for the capacity they use. Therefore reducing the wasted spending and keeping the total cost of ownership down.

Conclusion:
One can experience a lot of benefits when using cloud computing and DevOps together, they are the ultimate powerhouse and provide IT infrastructure solutions. However, for many businesses, the biggest obstacle to leaping is the changes that occur. The essence of consecutive growth is often the key to success with the cloud and DevOps. If you
have not commenced the process yet, it is high time to get started.