Cyber malware, power outages, natural disasters, and the failure of equipment can affect your business in so many ways. It even has the potential to bring your business down. In the year 2018, the cybercrime attacks increased to up to 350% all around the world. It is costing businesses billions of losses each year. Now, with businesses adopting cloud computing for their business more than ever, there is a probability of being vulnerable. In this article, we will learn how managed services can be beneficial during backup and disaster recovery.
Ways managed services can be beneficial during backup and disaster recovery:
The major advantage of partnering with cloud-managed services is that all the vital files and, documents are stored offsite, in case any of the business networks are compromised by cyber-attacks. Here, are 7 ways how managed services can be beneficial during backup and AWS disaster recovery.
Limits the costs:
Storing all your business's crucial and confidential data on-site can be a bit expensive when you are expanding the bandwidth of the storage. It would need some additional hardware such as modems, serves, etc.
Although, just like any other cloud solution, the cost of managed services is dependent on how you use them. For instance, if your organization doesn't need to store a lot of data, then you can just pay for the actual space you will be needing. It makes it extremely easy and affordable for your organization during the data backups, and even recovery.
ADMINISTRATES PROACTIVE MONITORING:
Several businesses might have a compact IT team looking after their daily cyber security and technology needs. However, with the increasing threat of cyberattacks, this small size of the IT team will be overwhelming. With the help of managed services, you will get proactive monitoring of your data 24*7. The data centers and cloud storage ensure that everything is working smoothly. In case of any mishap, the managed services can address it right away with their vast knowledge and experience while keeping you in the loop.
ACCOMMODATES 24/7/365 RECOVERY AND RESTORATION:
Partnering with a managed service for your data backup and recovery needs means that you will have an entire dedicated and experienced team looking after your data, constantly making sure that it is not vulnerable to threats.
During a worst-case scenario, even if your data is compromised or lost. You can be at ease knowing that your cloud-managed service partner is working on it already and recovering all your lost data and restoring everything to normal.
KEEPS SENSITIVE DATA AND APPLICATIONS SAFE: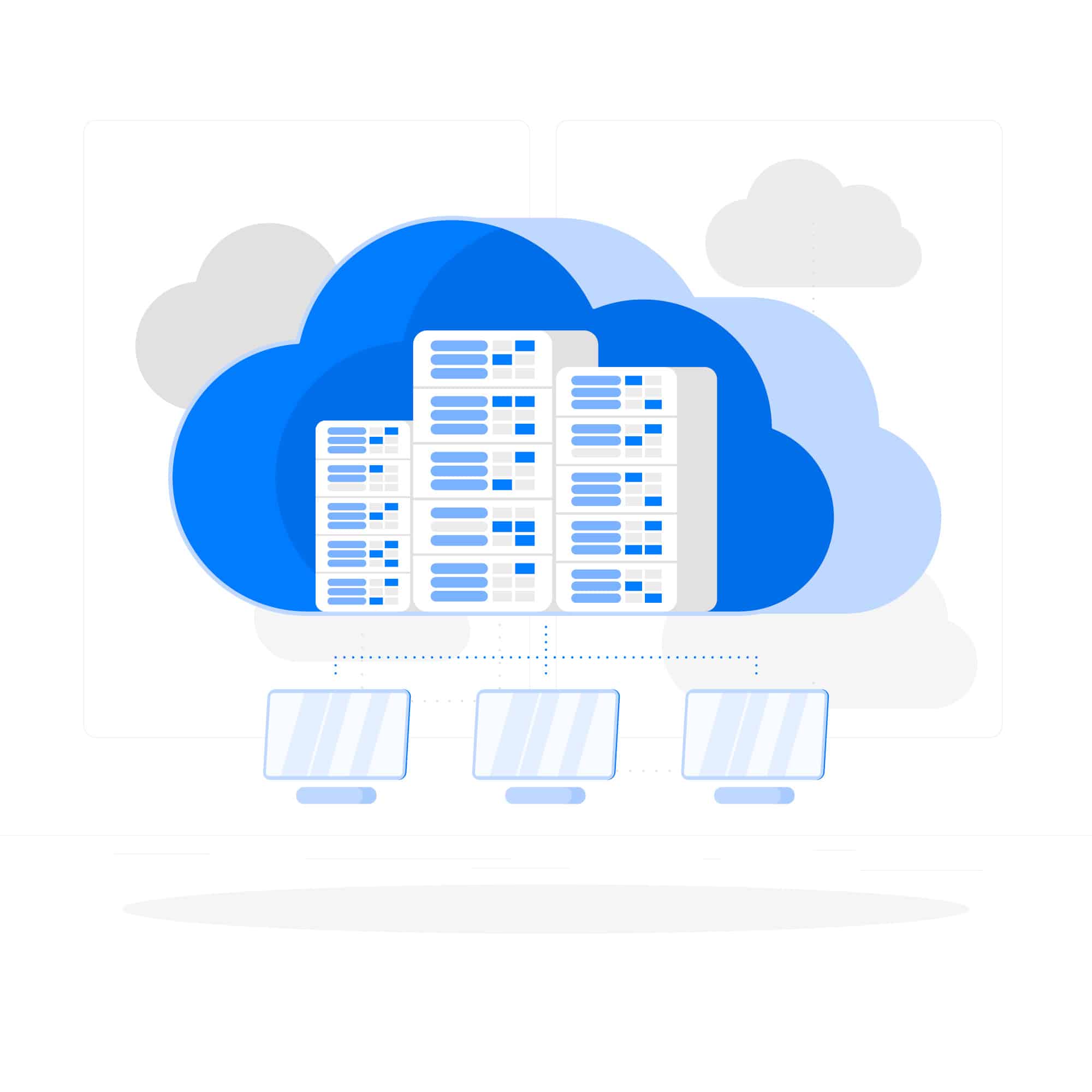 Often, for several organizations, the process of data backup is far away from having peace of mind and protecting their professional reputation. Meeting IT compliance needs is a crucial part of running a business in this heavily regulated market.
However, businesses have a lot more to take care of apart from the data security, therefore, by partnering with cloud-managed services, they can leave this vital task on professionals and focus on other parts of the business.
MINIMIZES DOWNTIME:
The chances of your business getting impacted by cyber malware are high. As a matter of fact, 68% of business owners feel that they are vulnerable to cybercrime.
Managed services protect your data from basic cyber threats and make sure that your systems are safe, there is no need to pause your operations during the data backup and recovery process. If your data is lost and, locked in a cyber-attack, you can peacefully continue working on your regular business activities while the managed services take care of the data backup and recovery for you without you investing a lot of time.
FREES YOUR INTERNAL IT STAFF:
As discussed earlier, an internal IT team is needed to manage the day-to-day responsibilities of data without the additional data backup and recovery. By partnering with cloud-managed services, you can let your IT team breathe from this time-consuming, hectic process and let them concentrate on other things to enhance and streamline your business.
PROVIDES YOU PEACE OF MIND:
One of the most important yet underrated benefits of partnering with a managed service provider is that you can be at peace knowing that all your important data is protected 24*7. Even during an event of cybercrime, the managed services can do disaster recovery and backup all your vital data into the place.
Conclusion:
By this point, it is pretty evident that despite the size of your business, partnering with managed services is vital for smooth running. If you are looking to partner with cloud-managed services, contact CloudArmee. With 10+ years of relevant AWS experience in managing complex cloud environments and data recovery for our customers, we are a team of AWS experts focused on delivering unparalleled customer success.